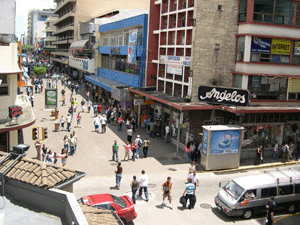 Recent reforms to its tax administration have seen Costa Rica leap 18 places in World Bank rankings of the world's easiest tax compliance regimes, moving from 156th place to 138th. 
The annual World Bank Doing Business report assesses regulations affecting domestic firms in 183 economies, ranking each on the basis of various criteria including ease of starting a business, insolvency resolution, cross-border trade and the ease (or otherwise) of paying taxes. Russell Bedford member firms have contributed to the report's Paying Taxes survey since 2009, with 51 member and correspondent firms this year contributing data on tax regulation, compliance and the real tax burden on businesses and entrepreneurs.
The widespread use of online payment systems for social security contributions, in particular, is delivering real benefits for businesses in Costa Rica.
Fernando Sánchez, managing partner of Russell Bedford Costa Rica (ABBQ Consultores, S.A.) commented: "It is always encouraging to see new compliance procedures making life easier for business. But the picture isn't entirely positive. Costa Rican companies are still spending an average of 246 hours per year on their tax compliance – significantly more than the 186 hours required of businesses in high-income OECD companies.
"Hopefully Costa Rica's position will have improved by the time the next World Bank report is published. This year, the Tax Administration implemented significant improvements to facilitate online tax compliance. In addition, Costa Rica is currently negotiating further tax reforms that could introduce important changes to the VAT and income tax regulations."